LANDLESS IN OXFORD
In 2015, Oxford was declared the most unaffordable city in the UK, and last year it was reported that Oxford, a city of 150,000 people, had over 2.5k households on the council's housing waiting list, with hundreds more sleeping out on the streets.
Landless is a project by artist Rosie May Jones developed during a 2 week residency at Ovada Warehouse, exploring the current housing crisis in Oxford and the themes of Ownership, Belonging and Access. Creating spoken word and public cardboard interventions in the city, based on interviews conducted with people and organisations from Oxford.
LANDLESS DREAM HOMES

These are the dream homes of some of the people I spoke to.
Each person's home is unique to them, to their needs and aspirations.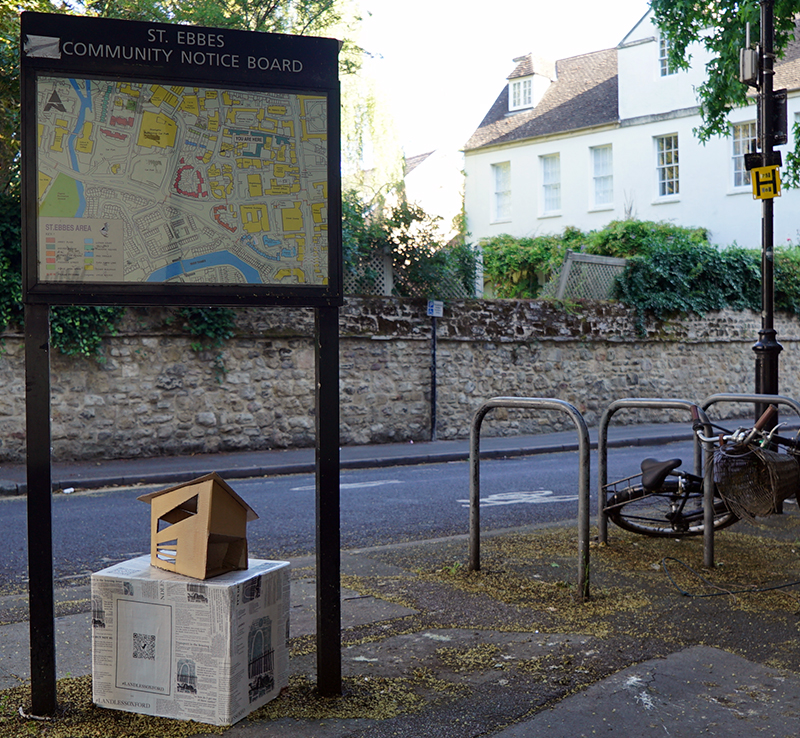 In this society of inenquity so many are disenfranchised from even the dream of owning their own home,
but together, with a little creativity, perhaps we can dream a better, fairer future -
where we all have a place of safety and comfort and community to which we can belong.
With special thanks to:
OVADA
Oxford Poetry Library
Makespace
Transition by Design

Danny Dorling
Community First
Oxfordshire

#LANDLESSOXFORD